Warning that these nailed wooden steps could lead to the destruction of these green giants, residents question on what basis wildlife officials allowed this.
The landmark is popular among visitors seeking a place of shade and rest
Timber Corporation ordered to cutdown trees
When inquiring of this from the Habarana wildlife office, a senior official said that the State Timber Corporation has been informed to cutdown these two beautiful trees citing that they will have to cutdown sometime or the other.
He has added that they are going to give the main gate a facelift and put an individual to take care of it.
In addition, the telephone of the Habarana wildlife office is always responded to with a recorded message informing that the line is out of order.
Pics : W.A. Piyatillake (Polonnaruwa correspondent)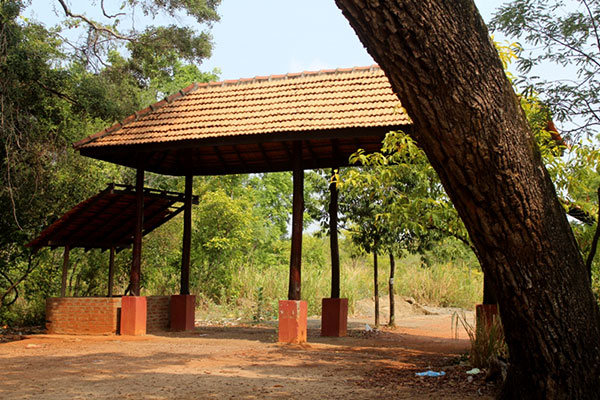 The entrance of the Gal Oya national park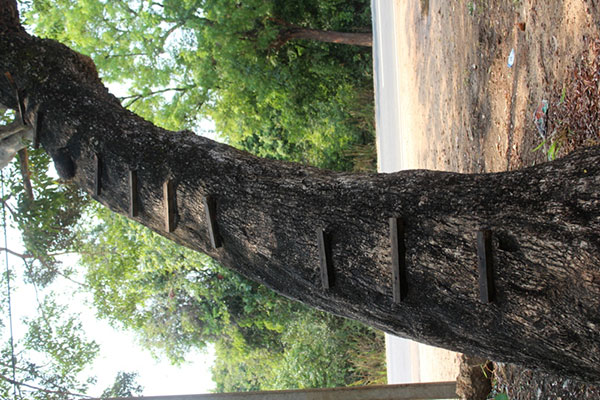 The ladders on the Palu trees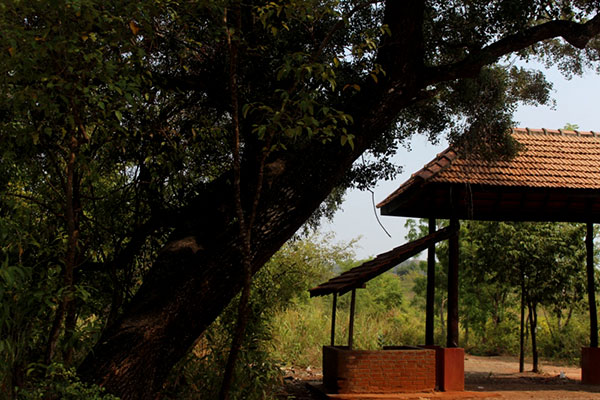 The two green giants