This was revealed during a recent interview with Aishwarya Subramanyam, the Editor of Elle India.
Are you a disciplined writer?
I'm pretty disciplined. Insanely so right now because I'm working on a new book. I write every single day, at home, at my desk. Sometimes the day goes by and I haven't noticed. Suddenly I look around and it's dark. The only light there is comes from my computer screen. Last week I burnt a boiled egg and the pan it was in. My kitchen filled with smoke. Then this week I jumped up in a panic to take the egg off the fire only to realise there was no egg on the fire. A bit mad all this.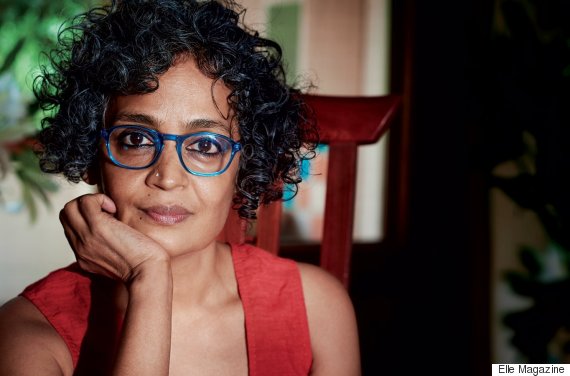 The new novel! We've all been waiting. When will it be published?
Next year, I hope.
Twenty years after The God Of Small Things. What should we expect?
Anything but The God Of Small Things II.
Why did you decide to write it now?
I didn't decide. It decided. I've been circling around it for years. I'm never in a hurry when it comes to fiction. I've done so much travelling and writing in the last 20 years that I feel like sedimentary rock, you know, so many layers of understanding, of things that cannot be expressed in any way other than fiction. You just sit there and all those layers of experience have to break down and become a part of your DNA, and then you sweat it out as prose.
Is your fiction autobiographical?
What counts as autobiographical? What counts as reality? Is something you imagined autobiographical? After all, you did experience it in your imagination... and that can be more real than reality? If you have an imagination that feels the pain or joy of others, is that autobiographical? I don't know. Given the great debates about identity and representation, this is a huge question, of huge consequence to a writer of fiction.
(Pic & interview excerpt from Huffington Post India)