According to the report of the survey, the pharmacies in supermarkets and other main locations in the city have been directed by pharmaceutical companies to return the stocks of those 48 drugs selling under the brand names.
This has created a shortage of such drugs in most of these pharmacies till they replace these stocks with cheaper generics, several pharmacy owners and consumers complained.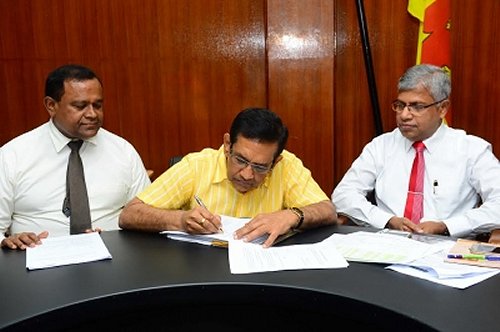 Even before the Friday the 21st of October the date in which the Health Minister Rajitha Senaratne signed the relevant Gazette on reducing the prices of 48 pharmaceutical drugs, a wide range of drugs at different prices were available in the market, a survey report revealed.
Consumer society members said people who could not afford the expensive brands had the option of buying a cheaper brand and others who wanted an original brand or premium brand also could do so by paying a higher price.
They noted that price regulation is counter-productive to the excellent health services that are currently available in Sri Lanka. In the current system, the patient is given a choice i.e. free health care from the state, ample supply of generic products, which are supplied by the SPC and local manufacturers; and people who do not take advantage of this service for whatever reason could purchase from the private sector at reasonable prices.
Citing an example they said a particular anti biotic which is very famous for treating patients with phlegm, flue, infection etc which was priced at Rs. 70 to Rs.80 is now supposed to be sold between Rs.10- Rs 20. The importing company has withdrawn the stocks from the market as it cannot incur losses by selling the antibiotic at the government fixed price.
It is a well known fact that prime drugs are bit more expensive than the others but highly effective and side effects are minimized with fast recovery bringing relief for patients, they pointed out.