When I meet her, it's pretty obvious she doesn't want to talk about her breakup ('I wish I could tell you, but I can't' is her constant refrain). Perhaps, she doesn't want to spoil her chances with Ranbir again by saying the wrong thing and shutting the door on any reconciliation.
Whatever her state of mind, this is definitely a new, more evolved, more mature Katrina — determined to put the past and the mistakes she's made, behind her and start afresh. Over to Katrina, Fitoor, love and marriage:
Fitoor releases soon. What's next? What kind of films do you want to do now?
God willing, I am looking at signing many films this year. I know I haven't done too many last year, but at different times, you focus on different things. Sometimes, on different areas of your life. But this year, I have these three releases and I am hoping that they deliver something for me as an actor. I am really hoping that I get something exciting like Mad Max: Fury Road. I would love to play what Charlize Theron did in that film if supported and mounted right like that. I would love to play an action film – go up there and save someone! I like that rugged feminity. I feel, that with Fitoor, I am an actor giving an exam and it will show me whether I passed or failed and I want to see where it takes me. It's been a wonderful, short and quick journey.
Let's talk about your next few releases...
Post Fitoor, my next films are Anurag Basu's Jagga Jasoos and Nitya Mehra's love story Baar Baar Dekho. My next two films are equally exciting. They are not what people expect from me. We all know the kind of films that Anurag Basu makes. After Barfi!, every actor that I know wanted to be a part of the film that Dada would make. His eyes are so unique… his lenses are so different. He just comes with a different perspective. You don't know what to expect and he's looking for the unpredictability in you, things as an actor which nobody has seen, he's looking for the way and it's that search which makes the journey so unpredictable. That's what has taken time and what people talk about, but at the end of the day, when people see us together they will see that magic happening. Art takes time, everyone has got their own method of working and what matters is the film that we deliver. Once the credits roll and the first copy is out, everything else is forgotten. Whether it took 10 days or 100 — people forget what happened. That's important for me to see — where we reach with Jagga.
And Baar Baar Dekho?
Acting in Baar Baar Dekho has been too much fun for me. That story is really new and exciting. There are too many surprises in it but the journey is a new take on a love story — something we haven't seen before and I have enjoyed the process a lot. Working with Nitya has been really liberating and I am really excited about it.
You gave a candid interview to a men's magazine. What brought that on, given that you don't talk about your personal life?
A lot of what I said in that interview, I was speaking generally. That was my take on relationships and equations in general. There were specific things here and there but we discusses my opinions in general on women, men and marriage. I spoke a lot, but when you condense it down, it seems specific. I speak all the time on love and marriage… my views in general. I find myself very Sufi, I got lots of things to say on love and life but not specifically, because you know me and how I feel about that.
What's your take on love now?
My take on love is never going to change. I feel my views on love have grown and evolved. I have learned to deal with relationships, people, learnt to be less selfish, more giving, more supportive of a person's dreams, more supportive of a person's internal growth apart from your own and understanding the person better. That comes with maturity but your belief in love, your conviction in love, the passion that you feel when you are in love, the integrity that you believe and hope for out of love, hopefully, for me, will always be the same.
Aren't you off love, now?
I can never be off love for good, nor can I become cynical about it. Nothing and nobody can put me off love. (Smiles quizzically). Love is the most beautiful thing in the world. I have no reason to be cynical about absolutely anything in life. I have only seen the beauty and the most beautiful parts of life and I see only beauty in life and love.
Are you happy right now?
I aim to be happy in every moment of my life and that's something we should all try for. I am very emotional and my emotions are very transparent, of course. You should always be true to yourself. As long as you know your feelings, the fact that I choose to, in my professional capacity, not allow that personal space to come in front or stand alongside with me on my professional work or platform, this is an aspect (personal life) that will remains there, always. I don't think I am the only person to take this stand in Bollywood or Hollywood.
Isn't it ironic that during your Valentine release you will be single?
No… Wasn't it me who said that I am single till I marry (laughs)? So we must always stand by our statements and as technically my status is unmarried. So, I guess I am still single!
When will you get married?
Whenever God wills it. I think you have to leave these things, your destiny and what is meant for you in the hands of God. Keep your faith and your trust in God.
You seem cheerful, when the world is seeing you as someone dealing with a breakup.
See, now we are discussing an assumption on my personal life, which I am not going to be dragged into. I am not going to step into that arena because I know it's a tough stand to take, but I am just not going to speak about my personal life. I know there are times and moments when people say that I said or did this so why are you not speaking now? But let's take a larger look at the picture — I have never spoken about my personal life and I choose to maintain that even now because I want people to focus on my profession. When I am an actor or a spokesperson for an international luxury brand, I am being hired in a professional capacity. I need to protect that identity. Speculation is a garnishing that comes with the profession of being an actor, it's not something that I believe one should get caught up in.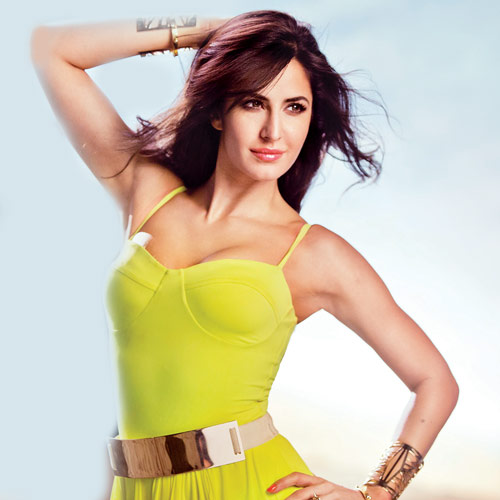 Salman has become very protective about you as we saw on Bigg Boss. Comment.
That's a friendship and a person I have known for many years. What has to be spoken on that I believe I have spoken enough on that. This is where I draw the line on that or it becomes a never-ending conversation. Salman is a person I have great and immense respect for and I believe he has that respect back for me. Suffice to say, when there's respect between two individuals that says a lot and you don't need to elaborate anymore…
ONE-LINERS
Beyonce or Rihanna?
Beyonce. She's built an empire, she's talented, writes music, is an amazing dancer and doesn't seem like someone you would mess with
Flirty or intense romance?
Intense romance
A quality that draws you to a man
Charm
A quality in a man that puts you off
Superiority
3 qualities of your ideal man…
Integrity, honesty and humour
Is there a Mr Perfect?
There's the right person and there's you. Together, it can be almost perfect!
Live-in relationships are…
A personal choice
One mantra you live by…
One day, this will all be a memory and it'll be just fine
Describe yourself in five words…
A slightly unusual, sincere person
One professional mistake that you will never make…
Not sure
Three things you would want to change about yourself…
Stressing. Stressing. Stressing!
Three things you wish you had…
The ability to play the piano, write music and read minds
Three people you rely on/trust completely and why…
Mom, mom, mom
Three moments you want to relive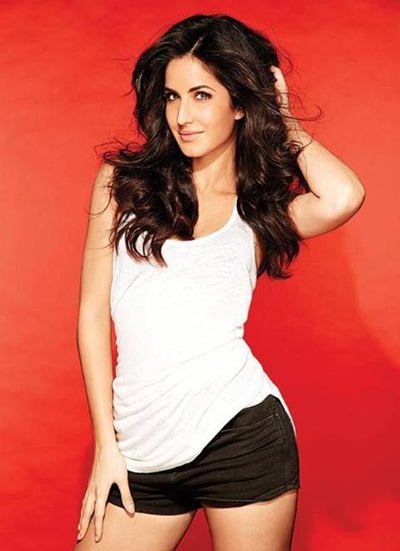 With the past, I have nothing to do, nor with the future, I live in the now
Three times you felt let down…
Hmm, that I'll keep to myself
Three qualities you wish you had…
Many… but sometimes too much wishing is not good . You got to be happy with yourself
An average day in your life…
Is wonderful... hard... tiring… Work work work!
Kat's fav song of the moment
Madness by Muse – a complete giveaway of the state of her mind currently.
LYRICS:
I can't get these memories out of my mind
And some kind of madness has started to evolve, yeah
I, I tried so hard to let you go
But some kind of madness is swallowing me whole, yeah
I have finally seen the light
And I have finally realised
What you mean
Oh oh oh
And now, I need to know is this real love
Or is it just madness keeping us afloat?
And when I look back at all the crazy fights we had
Like some kind of madness
Was taking control
Yeah
And now I have finally seen the light
And I have finally realised
What you need
And now I have finally seen the end (Finally seen the end)
And I'm not expecting you to care (Expecting you to care)
But I have finally seen the light (Finally seen the light)
I have finally realised (Realised)
I need to love
I need to love
Come to me,
Trust in your dream
Come on and rescue me
Yes I have known, I can be wrong
Maybe I'm too headstrong
Our love is
Madness…
- UPALA KBR
(dnaindia.com)