The fact that three of the top five slowest partnerships in the history of Tests were achieved in the last three years and two of them feature AB de Villiers, arguably the most destructive limited-overs in the world, shows that T20s has done nothing to make Test partnerships faster.
Here is a look at the slowest partnerships in the history of Tests:
Note: Only partnerships that lasted more than 100 balls were considered for the purpose of this list.

#5 Kyle Abbott and AB de Villiers - 27 off 177 balls (0.91) against Australia at Cape Town in 2014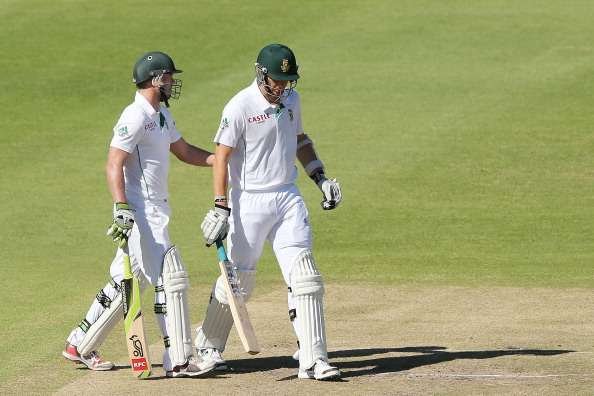 You don't get a harsher welcome into Tests than having to defend for your life, when you are playing in only your second Test. But that is exactly what Kyle Abbott had to contend with. Along with AB de Villiers, he valiantly held fort for nearly 30 overs before falling to James Pattinson.
Needing 511 to win in the fourth innings against an Australian attack containing Ryan Harris and Mitchell Johnson was never going to be easy. And that task became even more difficult after the Aussies ran through the Proteas top-order and reduced them to 68-4. And that is when Abbott came to the crease.
Despite playing in only his second Test, he showed plenty of application and along with AB, battled through everything the visitors threw at them for nearly 30 overs. As defence was the name of the game, only 27 runs were scored and when Abbott was eventually dismissed the pair had added just 27 runs at a run rate of 0.91, which takes fifth place on this list.

#4 Alistair Campbell and Heath Streak - 14 off 100 balls (0.84) against New Zealand at Bulawayo in 2000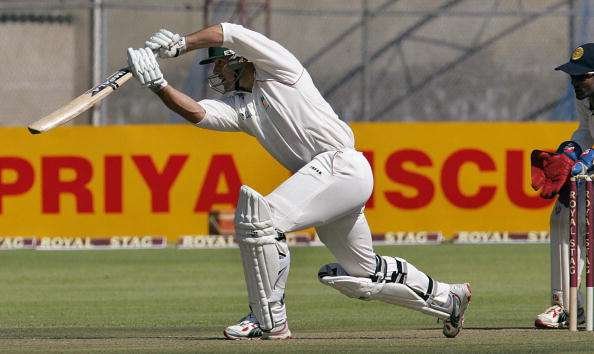 When New Zealand toured Zimbabwe in 2000, they didn't get off the best possible start in the first Test. After scoring 350 in the first innings thanks to fifties from Alistair Campbell and Heath Streak, the hosts took a first-innings lead after Paul Strang took eight wickets.
That was as good as it got for the hosts as a top-order collapse in the second innings meant it was back to the pair who salvaged the first innings to get them to a decent total. Unfortunately, all they could do was defend against an on-fire Kiwi attack.
When Streak walked to the crease, the score was 86/5 and by the time Campbell departed only 14 more runs were added, despite the pair being at the crease for more than 15 overs. Their stoic defence meant the partnership ended with a run rate of just 0.84 and it wasn't enough to get a good total on the board as the hosts were bundled out for 119 and the visitors went on to win the match by seven wickets.

#3 Mark Richardson and Chris Harris - 16 off 125 balls (0.76) against West Indies at St George's in 2002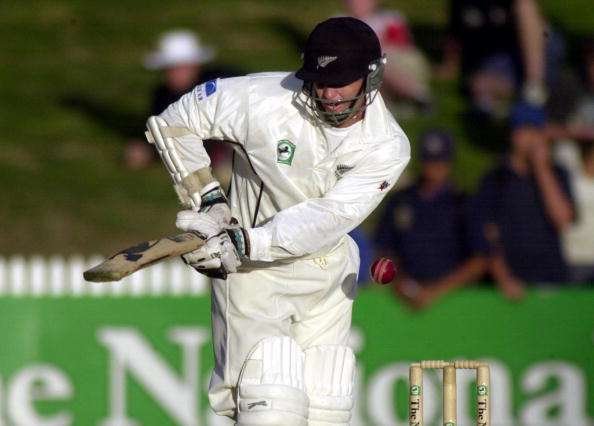 Of all the partnerships on this list, this was the only one that ensured that their team didn't lose the match. And just for that, Mark Richardson and Chris Harris deserve credit, along with the rest of the Kiwi batsmen. Despite posting 373 in the first innings, a double century from Chris Gayle meant West Indies took a lead.
Going into the second innings on day four, the visitors had two options, either go for quick runs and end up risking losing wickets and possibly the game or bat for time and draw the Test. The visitors went with option two and that was exemplified best the pair of Richardson and Harris.
When Harris came into bat, the visitors had scored just 132 runs in 63 overs. And when Richardson eventually got out for 71, only 16 more runs were added despite the pair batting for more than 20 overs. With a partnership run rate of just 0.76, the pair take third place. Eventually, New Zealand went on to score 256/5 in 131 overs with a strike rate of just under 2 and drew the match as well.

#2 Hashim Amla and AB de Villiers - 27 off 253 balls (0.64) against India at Delhi in 2015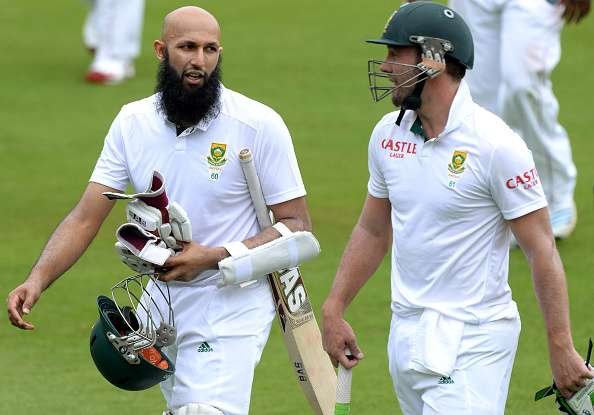 Having floundered against spin throughout the series, South Africa finally came up with a plan to counter it in the final Test. After conceding the biggest total of the series in the first innings before being bowled out for 121, South Africa were certainly under pressure as India went on to bat for the second time.
Thanks to Ajinkya Rahane's second ton of the match, India set the visitors a target of 481 on a deteriorating Delhi pitch. In response, instead of going for the target, the Proteas decided to block their way to the end of the match. When AB de Villiers joined Hashim Amla at the crease, the visitors only managed to add 49 in nearly 43 overs.
Despite his prowess as a limited-overs big-hitter who hits sixes for fun, AB showed his defensive side to feature for the second time on this list. The pair batted through till the rest of day four without any further and stuck around for a while during the fifth day as well before Amla was eventually dismissed and the partnership was broken after scoring just 27 runs in 253 balls. With a run rate of 0.64, this was the slowest partnership in Test history before an Australian broke this record in Sri Lanka.

#1 Peter Nevill and Steven O'Keefe - 4 runs off 178 balls (0.13) against Sri Lanka at Pallekele in 2016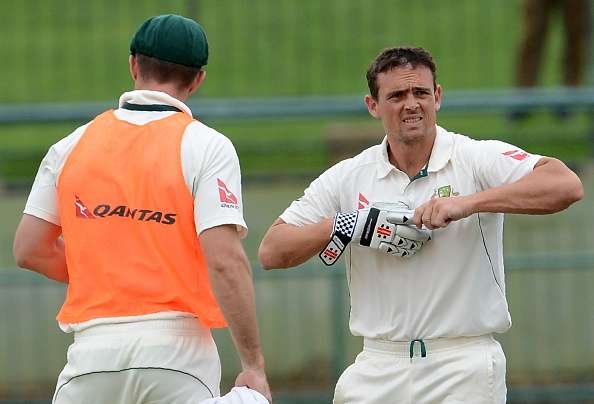 Going into the final day of the first Test, Australia needed under 200 runs to win with seven wickets in hand. But a top-order collapse just before lunch meant that they fell to 141/7 and needed 127 runs to win with just three wickets in hand.
When Nathan Lyon fell soon after lunch, it meant that Steven O'Keefe, who suffered a hamstring injury earlier in the game and couldn't run had to come out to bat. In a partnership that lasted nearly 30 overs, the only runs that were scored were a boundary off O'Keefe bat.
The 178-ball partnership for the ninth wicket was a record-breaking one but for not the reason that Australia would have wanted. With 177 dot balls, just one scoring shot, Nevill not scoring a single run throughout the partnership, the pair created the world record for the slowest partnership in the history of Tests (0.13).
The fact that O'Keefe couldn't run had a major impact as a lot of singles were turned down. Still, with no partnership in history of Tests having a run rate lower than 0.50 apart from this one, this looks like a record that will stand for years to come. And the worst part for the pair was that it wasn't enough to stop a defeat for Australia.
(cricket.yahoo.com//news)