I still remember every ball we bowled and every run we scored in the final match against Australia in Lahore. We entered the World Cup with abundant energy and hope. We were very confident. We were not afraid of anyone or any team in the world. Be it Australia or West Indies. I told my teammates that we will win if we have confidence in ourselves. I asked the team to focus on just playing and leave everything else to me.
It was the most cohesive team in the history of Sri Lankan cricket. I always wanted to pick 14 good cricketers who would give their lives to the country. Other than Aravinda de Silva we didn't have any stars.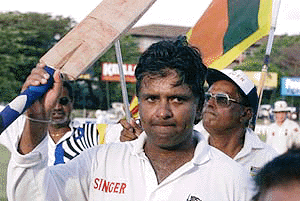 The World Cup win didn't happen overnight. We planned to get into the semi-finals, and that began a year and a half earlier. I asked my players if they wanted to win. Two players laughed. I only picked committed players. I probably didn't pick the best players. We didn't care about the money. We gathered around de Silva. I always looked to keep him happy. He's tough to keep happy.
I led the team like a school principal. I would order my players to get back to their rooms at 10pm, even if they couldn't get sleep early. We were stationed in Colombo, and I got these people from different backgrounds to eat, drink and sleep the World Cup.
I had immense respect for Kapil Dev and Imran Khan. World Cup triumphs by India in 1983 and Pakistan in 1992 were derived from leaders creating wins. I thought if India and Pakistan could win the World Cup, so could we. My target was to reach at least the semi final.
That victory firmly put us on the world map of cricket as a formidable team. After that, in the last 20 years, Sri Lankan team has had several big successes to its credit.
I am now a politician. I have been an MP for over 15 years. And have been a cabinet minister handling the important portfolio of Ports and Shipping of my country. The lessons I learnt playing and captaining the team are still very useful for me.
I am not a great fan of 20-20 cricket. It is like instant Maggi noodles -- quick, filling but unhealthy. I say this because this format of cricket requires power hitters. Players from South Asia are technically brilliant, not power hitters. That is not our style. And, India will realise this 10 years from now.
I always advise young players to play to their strengths. I strongly believe that there is no point getting carried away by the hottest trend of the moment, without understanding where your strong points truly lie. A technically good player can't spoil his career by trying to be a big hitter. We won the World Cup in 1996 because we had highly motivated, committed team members. It was not a fluke. We very much deserved that victory.
While talent really matters, it's not of use without commitment. Be it cricket, or be it any other profession, including politics. Leaders have to be like chess players. You have to apply your mind all the time. You can't be like babies. The world has seen how I reacted to the Australians on the cricket ground when they sledged. I responded with the bat and persuaded my team to play on.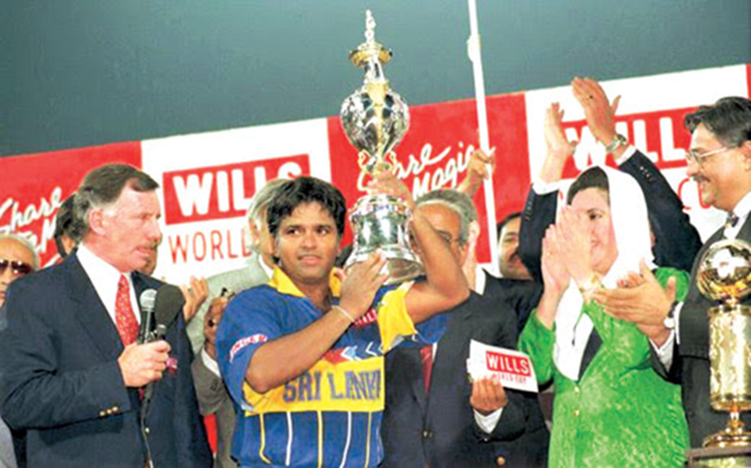 I come from a political family. My father was a cabinet minister in Sri Lanka. I learned politics from my younger days, noting that being a politician is tougher than being a cricketer. I am now cleaning up a 'highly corrupt' Ports and Shipping ministry: It's a big challenge, but I love that.
When the President asked me to be Sports Minister, I turned that down, opting for Ports and Shipping. I wanted to make this department clean in four years after I took over. Because, I wanted to do something I have never done before.
My advice to all -- don't hesitate to take risks. It pays if you do. If it has helped me, it will certainly help you.
- Arjuna Ranatunga
(news18.com)